The Second Avenue Subawy! Long Awaited yet nowhere in sight. This page is built around the current plans, with the suggested additon of a turn along 125th Street to the Hudson River, and the additon of a Third Avenue Subway in the Brons running under Third Avenue to Fordham university, but then bending under the park and along Mosholu Parkway and along Van Cortland Park to Broadway.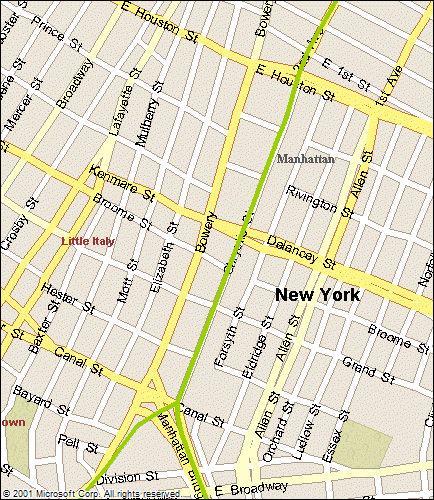 I have choosen the route along Christie Street for this line, with one routing going across the Manhattan Bridge (Then North Side) replacing (B) service to Coney Island via West End.
The other part of this service continues along Water Street to Whitehall Street and terminating in a large South Ferry Subway Complex (of some sort).